All the rumors are true: Lizzo totally slayed her 2022 Met Gala look.
The singer, 34, arrived at New York's Metropolitan Museum of Art on May 2 in Thom Browne. Of course, she made sure to stop and pose for fresh photos with the bomb lighting while walking the red carpet (see every star's look for this year's Met Ball theme, "In America: An Anthology of Fashion," here).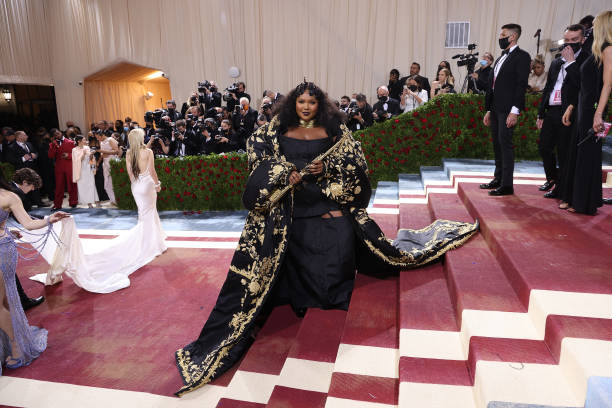 And she doesn't need a red carpet to feel good as hell. While she's always down for dressing up for an award show or music video, she also enjoys sharing a selfie in her birthday suit.
"I hope that I can post the kinds of materials that I post, showing my body and showing my rolls or whatever. And people are just like, Okay. Beautiful picture. Next. Instead of, like, Oh my gosh, a full-figured body. How strikingly political!" she told The Cut in April 2021. "It don't gotta be all of that! That is where I'm going with body-normative-speak."