Indeed the Dark Knight has risen. Case in point, 'The Batman' has now soared to a record-breaking opening weekend. Taking in a massive $128.5 million in its domestic box…
1 min read 08/03/2022
Indeed the Dark Knight has risen. Case in point, 'The Batman' has now soared to a record-breaking opening weekend.
Taking in a massive $128.5 million in its domestic box office ($248.5 million globally), the film now claims the record of having the second-biggest opening weekend for a film during the pandemic era as well as the biggest opening weekend for a movie in 2022.
#TheBatman earns $248.5M at the worldwide box office during its opening weekend

pic.twitter.com/fXBimQAxuk

— Culture Crave

(@CultureCrave) March 6, 2022
The only film to earn a bigger debut in the pandemic era was 2021's 'Spider-Man: No Way Home,' which stars Tom Holland in the titular role. Zendaya also stars in the movie.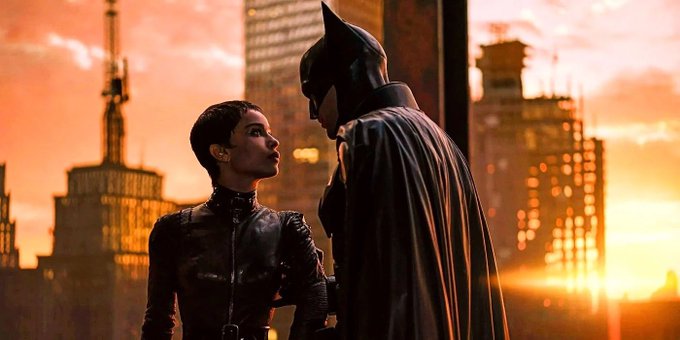 'The Batman' centers around Bruce Wayne's early days. Paul Dano plays the infamous role of the Riddler in the movie, as Batman (Robert Pattinson) attempts to stop his evil ways. Zoe Kravitz plays Catwoman, Colin Farrell appears as the Penguin, and Andy Serkis plays the role of Alfred in the movie.
The post 'The Batman' Claims Spot As Second Biggest Weekend Opener With Record-Breaking $248.5 Million On Box Office. appeared first on African Entertainment.